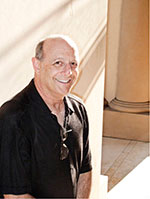 www.WalkyTalky.us can be enjoyed now online, ahead of the book WALKY TALKY: Crafting Clever Conversations in the Age of Screens, advice from a Folk Journalist
For reviews (in the USA and Italy) of THE WICKED WIT OF THE WEST by Irving Brecher as-told-to me and MEMORIE by Benjamin Mandil as-told-to me: REVIEWS
Yes, THE WICKED WIT OF THE WEST is now available in Italy: A PESCA CON GROUCHO: "FISHING WITH GROUCHO!" Irv's hilarious adventures with his pal Groucho Marx.www.libridivertenti.it/a-pesca-con-groucho-c2x134277728"
At a Minneapolis Humor Festival, I presented a 90-minute video & audio show re my 94 year old writing partner Irving Brecher and our friendship:
The Wicked Wit of the West! With NPR Storyteller Hank Rosenfeld
MEMORIE: My Journey from Belgrade to Minneapolis by Benjamin Mandil as-told-to Hank Rosenfeld was printed by Small Batch Books in 2012.
I hosted "FRIENDS OF GROUCHO," a panel as part of the 15th Annual San Francisco LitQuake LITERARY CRAWL. www.litcrawl.org
Contact me at hankidu@aol.com for help with your life story and ghostwriting needs.